MacQuarrie

Electrical

 ServicesEXPERT ELECTRICAL SERVICES
Contact Us Today for a Free Estimate.
WHY CHOOSE MACQUARRIE ELECTRICAL SERVICES
 

LOCALLY OWNED
Being rooted in Sonoma County, we understand the unique needs and preferences of our community, ensuring that every project resonates with local sensibilities.

CRAFTSMANSHIP
We take immense pride in delivering work that showcases precision and excellence, ensuring every electrical project stands as a testament to our dedication and expertise.

COMPETITIVE PRICING
At MacQuarrie Electrical Services, we believe in offering top-notch services at rates that provide outstanding value, making quality electrical work accessible to everyone.

For your peace of mind, we are fully licensed and insured and adhere to industry regulations to protect both our clients and our projects every step of the way.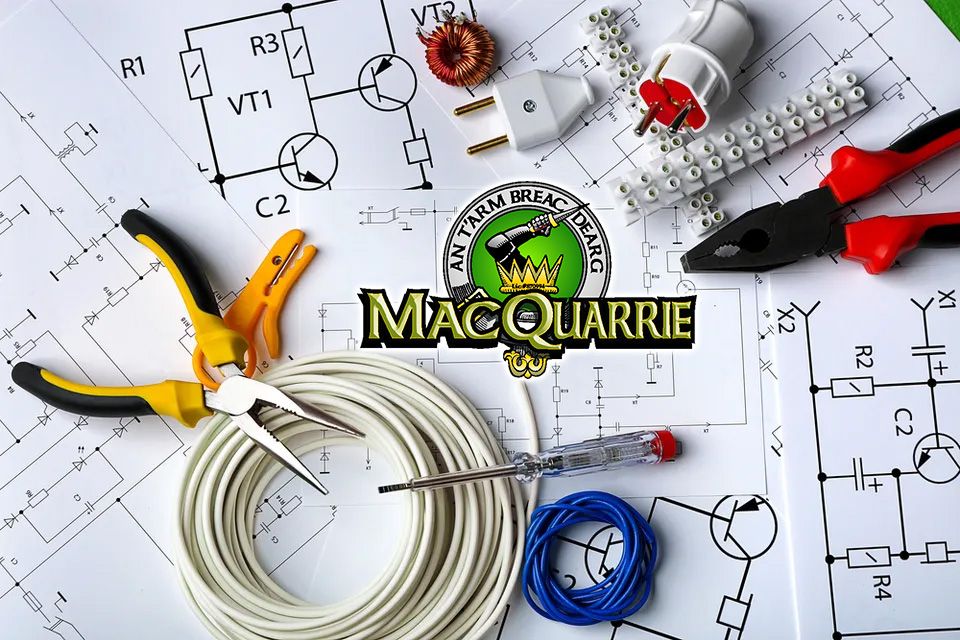 ELECTRICAL CONTRACTOR IN SONOMA COUNTY
WELCOME TO MACQUARRIE ELECTRICAL SERVICES
Welcome to MacQuarrie Electrical Services,

We are pleased to offer exceptional service at all job sites big and small.  We look forward to exceeding your expectations by providing efficient work at affordable prices. Change Out Old Panels, Upgrade Over Head and Underground Services, Replace & Upgrade Circuits & Fuses, Replacement of Old Dangerous Panels.

Located right here in Petaluma, we take pride in offering specialized services that cater to our community's unique needs. Our combined expertise and knowledge has helped Bay Area residents with everything from electrical repairs to new installations. We are proud to be leaders in our community, from Sonoma County, Marin County, San Francisco to the entire North Bay. We have the expertise to skillfully handle any electrical service you require including your indoor or outdoor lighting projects, install EV charging stations, fix your electrical problems, improve your property, and build new, state-of-the-art designs from the ground up.
INSTALLATION & REPAIRS
OUR ELECTRICAL SERVICES
WHATEVER YOUR ELECTRICAL CONTRACTING NEEDS, WE LEAD THE INDUSTRY IN EXPERIENCE, CREATIVITY, AND DEPENDABILITY! MAKE MACQUARRIE ELECTRICAL SERVICES YOUR FIRST CHOICE FOR ALL YOUR ELECTRICAL NEEDS. CONTACT OUR ELECTRICIANS IN SONOMA COUNTY BY 
REACHING OUT ONLINE
 OR CALLING US AT (707) 260-4544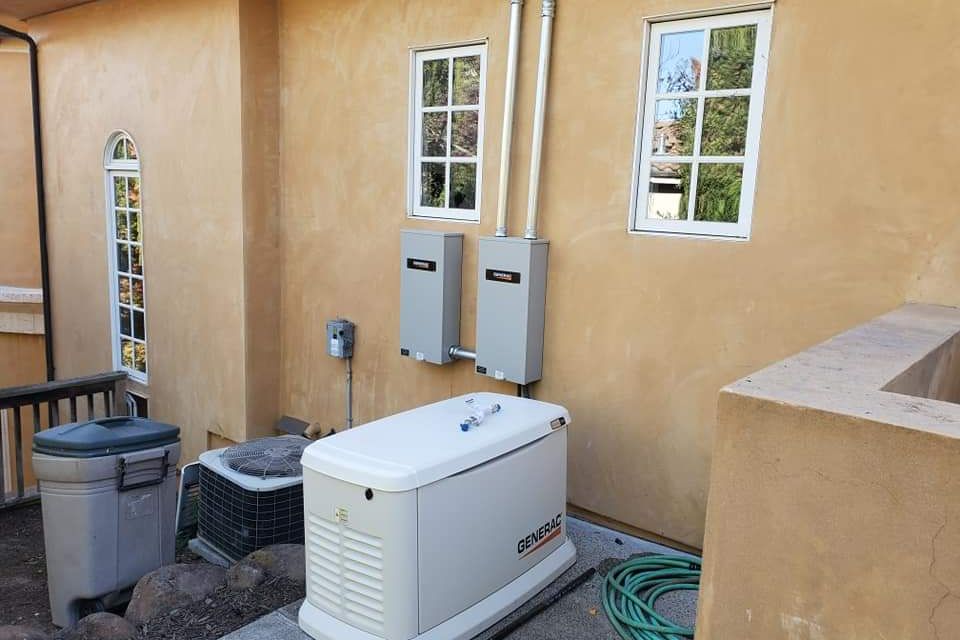 Home Generators
Get Peace of Mind Residential & Commercial Backup & Standby Generators
MacQuarrie Electrical Services is fully insured and bonded to give our clients the peace of mind they deserve.  We offer all types of generator installations and we have been installing and servicing generators and a variety of brands, like Generac, Kohler, Cummins, Briggs & Stratton, and Champion as our niche business long enough to recognize the distinctive needs of our clients. We are committed to the highest standards of quality and customer service.
NEW CONSTRUCTION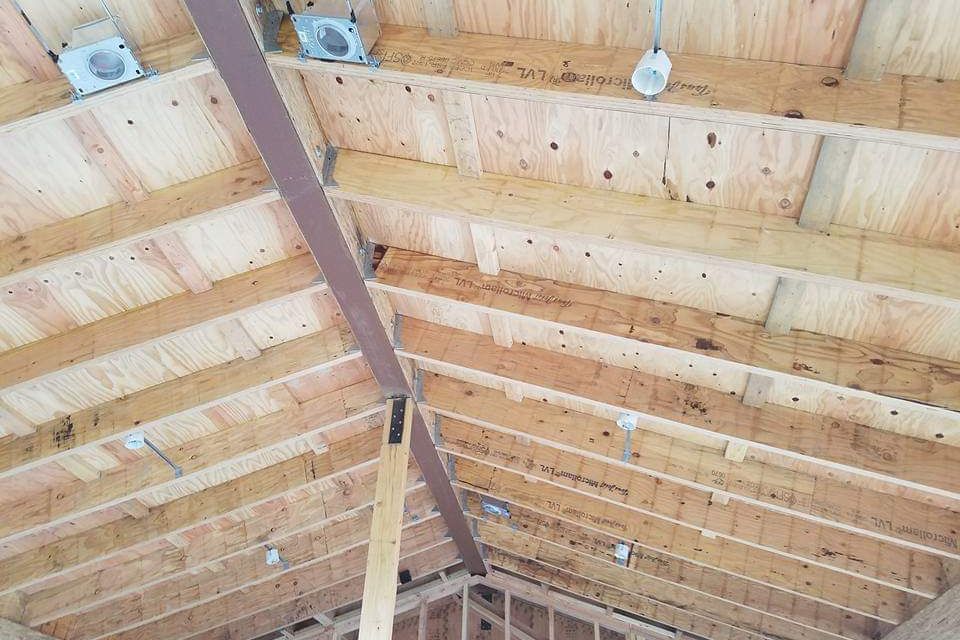 We are ready to provide all of the electrical plans for your new construction. We can also work from another electrical engineer's plans to produce the results that you want. From the beginning of your project until your building has power. We work with your local building department in your community to make sure that it meets the city's specifications. Our crew will ensure that your new building's electrical design is well crafted, financially conscious, and energy efficient.
Get a Free Estimate for Your Project
Our goal is a high-quality product and customer satisfaction. This is why we offer 
free estimates
. If you need a commercial electrical contractor in the Northern Bay Area, MacQuarrie Electrical Services can give you a high-quality product for a fair price.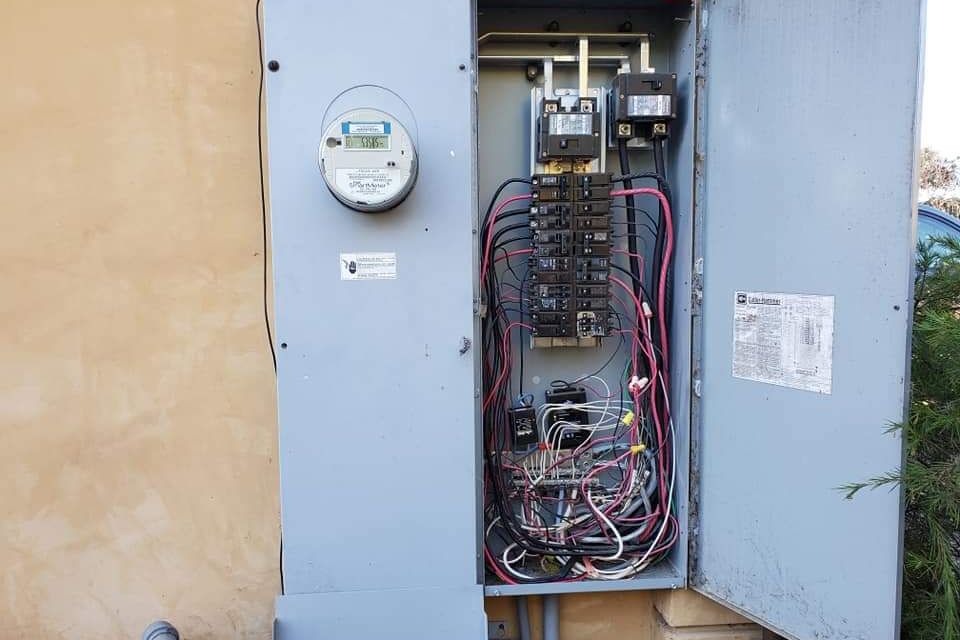 PANEL SERVICE & UPGRADES
Electrical work for your home or business should always be done by an experienced, qualified North Bay Area Electrician. MacQuarrie Electrical Services is ready to help you. We are proud to have years of experience providing top quality electrical services to customers throughout the Bay Area and we can work with you to get your home or businesses' electrical panels installed or repaired quickly and efficiently. As a small family-owned company, we are able to help meet all of your electrical needs at a competitive price and offer you one-on-one expertise for a variety of commercial brands.
HOME SECURITY SYSTEMS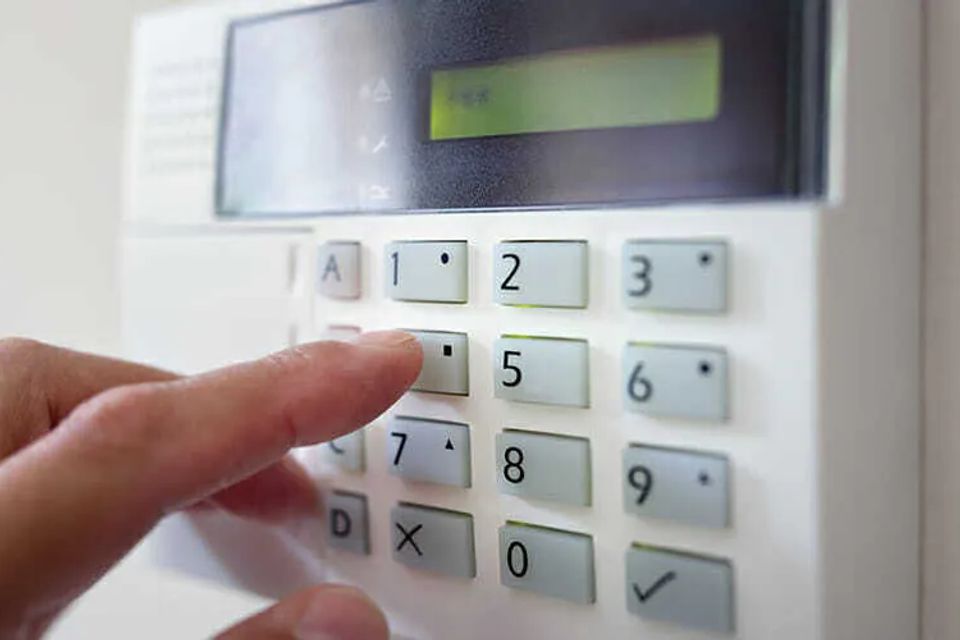 Security cameras are used within security systems to help users monitor a certain area. Unlike surveillance cameras, video cameras send signals to a monitor at a specific location and don't necessarily connect to an IP network. Security cameras serve to help thwart home crime attempts, including theft. Cameras may be placed in plain sight or hidden, depending on security system needs.

MacQuarrie Electrical Services is a solutions provider located in Sonoma, California. We specialize in installation of security systems, home theater systems, surveillance camera installation and residential & commercial security services.
YOU NAME IT, WE DO IT.
PETALUMA'S MOST-TRUSTED ELECRICAL COMPANY
All services backed by our 100% satisfaction guarantee.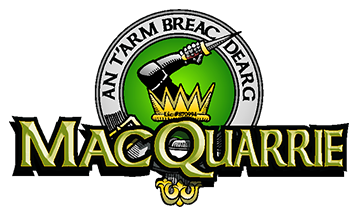 • Panel Service & Upgrades

• Ev Installation

• New Wiring

• Commercial

• Residential

• New Outlets
• Home Automation

• Security Systems

• Outdoor Lighting

• Indoor Lighting

• Electrical Services

• Remodeling
• Security Lights

• Security Cameras

• Surge Protectors

• Communication Lines

• Electric Water Heaters

• Pool & Hot Tub
READ WHAT PEOPLE ARE SAYING
CUSTOMER REVIEWS
Craig MacQuarrie came to my place in Novato for an electrical problem. On time, professional, respectful of the house by putting protective material over his shoes. I did have a bunch of bad electrician before that where not able to solve the problem however every one of them give me a bill. Graig was very thorough in his investigation and did find the problem and solve it. Thank you Craig. You are a true professional. I highly recommend him!
"Had some appliances installed and my front yard rewired for landscape lighting and plugs installed for Xmas....did a fantastic job. Was quick, on time, reliable and the price couldn't be beat!!!! Thanks Craig!!!"
Everything thing went perfectly. When it was all do e Craig explained how Everything worked. He and his crew are very professional